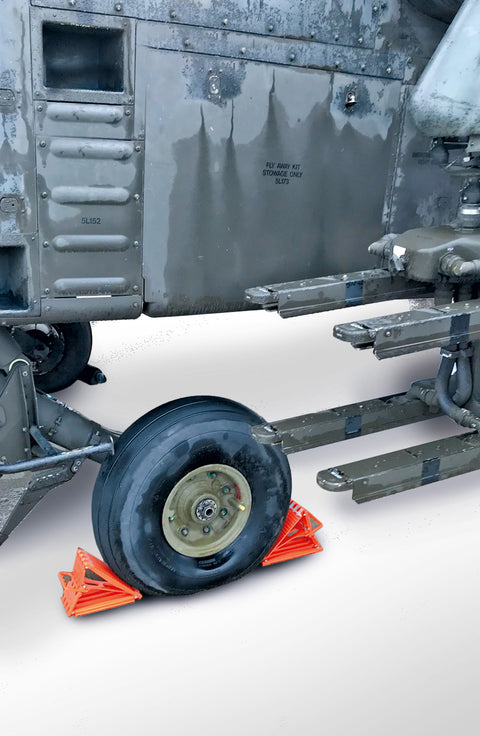 Military Aviation
Military is constantly using the newest technologies, ALPHACHOCKS maintains such forward-thinking, we warrant you a new standard in your ground operation performance.
The strategic advantage that ALPHACHOCKS gives you, is its unique foldable mechanism. You can easily apply and remove them at all times, because you never know where your next mission will be.
With reliabilty and precision in mind we designed our chocks with hi-tech materials, using the latest computer software in order to calculate the ultimate strength in combination with lowest weight possible.
_
Which ALPHACHOCKS is right for you?
_