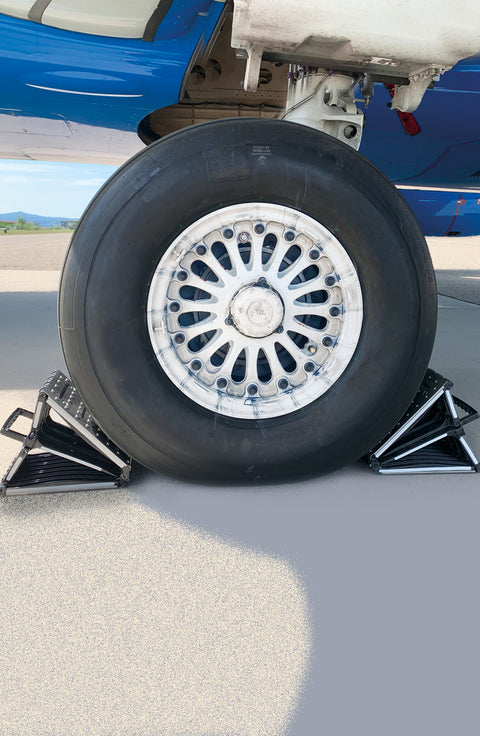 Airliner
With ALPHACHOCKS you won't miss a take-off slot again. Your chocks will never get stuck under the wheel due to the optimal application and extraction created by the foldable mechanism.
ALPHACHOCKS efficiently simplifies your daily operations. They ease the workload of your personal, helping them to prevent back or other injuries related to carrying heavy weighted objects.
In addition, they are chemically resistant chocks, resulting in remarkably long-term, cost-effective and environmentally friendly chocks.
_
Which ALPHACHOCKS is right for you?
_